Whether you work from home or commute to the office, finding a high-quality office chair can be vital to your overall productivity and comfort. You might be wondering how to choose the right office or reception chair to keep you and your team comfortable even when sitting for long periods. You need an ergonomic solution that fits your unique usage needs and matches your office aesthetic.
A wide range of chair options are available for offices, so you'll want to remember some primary considerations when making your selection.
Considerations For Choosing Office And Reception Chairs
1. Measure The Seat Dimensions
Having the correct seat dimensions to fit your body is vital for your day-to-day comfort and productivity. If you get a seat that's too roomy or too narrow, you might have to hunch forward or sit in a cramped position for hours. To help you find the best fit, try out a few different chairs and decide what dimensions feel most comfortable. Then, keep those measurements in mind and look up the exact dimensions of any chair you're considering.
2. Look For Adjustable Height
The ideal height for your seat keeps your hips about level with your thighs to help reduce back and hip strain. A chair that's too high can lead to poor posture as you lean forward to work, and a chair that's too short can put extra strain on your back if your knees are higher than your hips.
To help you stay as comfortable as possible, look for chairs with adjustable height options, so you can get your position right. Check that the chair is easy to adjust and is durable for long-term use.
3. Consider Tilt Control
With an adjustable chair back, you can adapt the chair to help you sit most comfortably. According to research, having a slightly reclined position in your chair can help you protect your back and reduce operator fatigue. A chair with tilt control can make finding that perfect angle easier and keep you comfortable for long-term use.
4. Get Lumbar Support
Supporting and protecting the lumbar area of your spine is vital to your overall health and comfort. Located approximately between your chest and hips, your five lumbar vertebrae are the largest in your body, and it's critical to give them adequate support.
You have a few options for lumbar support. One is to get a specially designed chair to help you maintain good posture with an S-shaped back that supports your lumbar region. You could also buy a straight-backed seat, then invest in a lumbar support cushion that you can adjust to your preferences.
5. Choose Your Materials And Padding
When sitting for hours, you'll want breathable, comfortable materials. Many different upholstery and construction options are available, so choose what works best for you. Remember that firmer chairs will likely provide more long-term support to your body and help you avoid slouching in your seat.
Whether you want luxurious leather chairs, a breathable mesh material or a soft plush is up to you. Remember to look for ergonomic features along with the materials you like.
6. Consider Mobility
Having a wheeled chair is convenient for consulting with a colleague, turning around to listen to an announcement, or adjusting your position at your desk. With a swivel office chair, you can get mobility for all your day-to-day requirements. Take a look at customer reviews and inspect possible chairs for durable wheels and casters. You'll also want to ensure the chair wheels have enough resistance to stay put when you don't want them to pivot.
7. Explore Armrest Options
Getting a chair with good armrest support can help reduce pain in your shoulders and forearms. By reducing tension across your upper body, armrests can reduce fatigue and help you keep you comfortable on the job. However, each person's body has unique dimensions, so a fixed armrest might not be a good fit for you. Armrests that are too low or too high can cause discomfort and muscle strain.
Our Catalog
In our catalog, you can find a wide range of office chairs, as well as desks. Most items can be manufactured with different materials and colors, in order to make sure it will blend in perfectly with your office.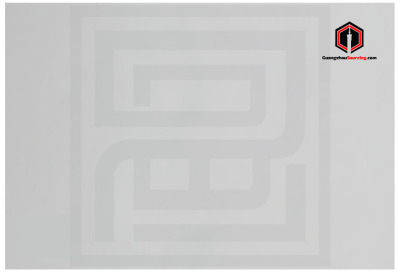 Interested in working with us? Then simply write us an email or fill in the Request For Quotation form.